Hong Kong 2018 Legislative Council By-election Results
Winning by political camps at each of the voting station: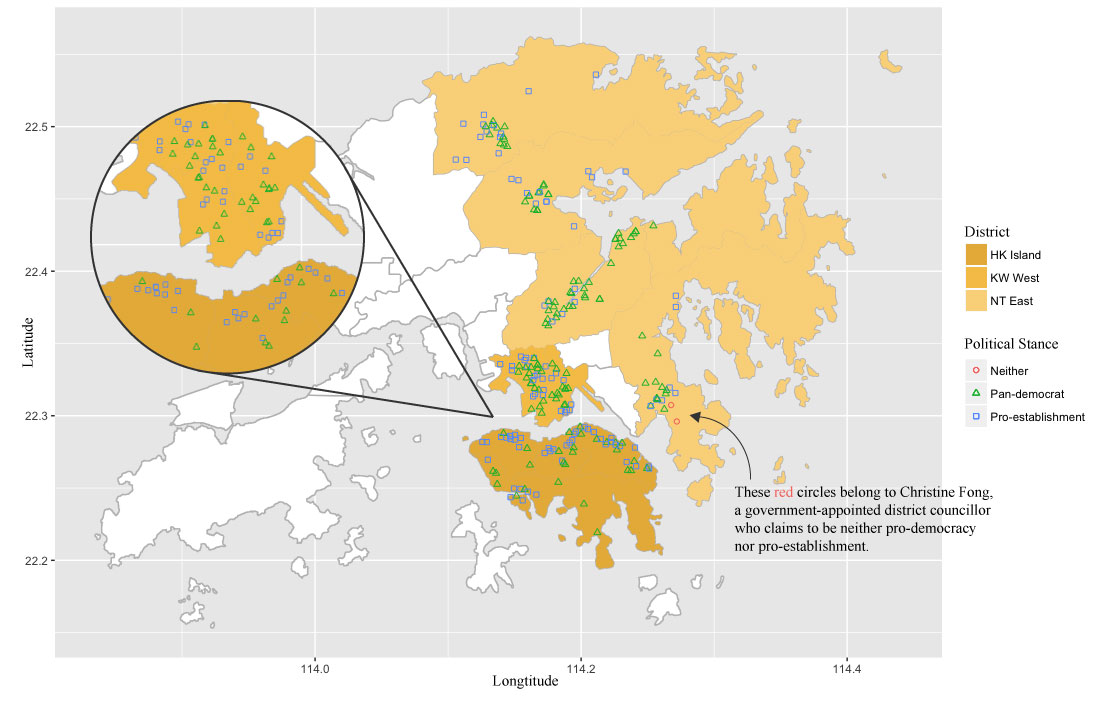 As the map above shows, Hong Kong's two main political power seems to have received a pretty even result in the legislative council by-election that was held in March 2018.
Along the coast line of the Hong Kong Island, pro-establishments are winning over the pan-democrats. While at Kowloon side, the two camps divides the battle field evenly. Up in the New Territory East, though, green triangles, which stand for pan-democrats, are more than pro-establishment's blue squares.
However, look into the total number of votes the two parties got in each of the three geographical constituencies, we can get a clearer picture of the voting result: